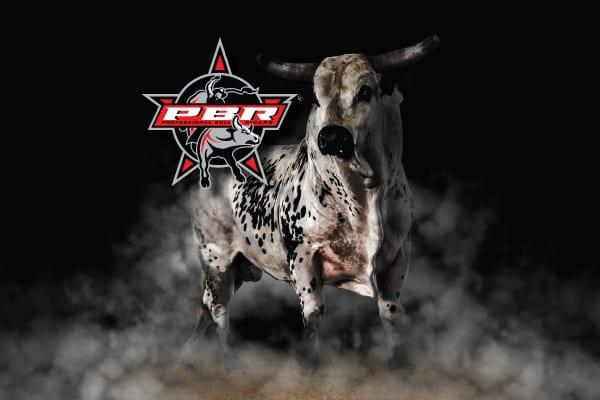 This season PBR is enjoying one of the tightest points battles in its history thanks to a crop of exciting young guns taking on a group of determined veteran riders, all vying for the #1 position in the world. Missouri State University's JQH Arena will host the world's top 35 bull riders for three days of non-stop, nail-biting, edge-of-the-seat excitement.
The competition begins at 8 p.m. on Friday, Sept. 9; 7 p.m. on Saturday, Sept. 10; and 4:50 p.m. on Sunday, Sept. 11. Tickets for the three-day event can be purchased at JQH Arena Box Office, PFI Western Store, Missouri State Tix or by calling (417) 836-7678 or PFI Western Store at (417) 889-2668. Prices range from $15 to $110.
About the PBR (Professional Bull Riders)
The world's premier bull riding organization began as a dream of 20 bull riders 23 years ago and is now a global sports phenomenon. PBR broadcasts reach more than half a billion households in 40 nations and territories around the world, and more than 3 million fans attend live events each year. On its elite Built Ford Tough Series, the PBR features the Top 35 bull riders in the world and the top bulls in the business. The televised Built Ford Tough Series, the BlueDEF Tour, the Touring Pro Division and the PBR's international circuits in Australia, Brazil, Canada and Mexico have paid more than $150 million in earnings to its athletes. Twenty-eight men have earned more than $1 million, including two-time PBR World Champion J.B. Mauney who, with his 2015 PBR World Championship, became bull riding's first $6 million man and the richest athlete in Western sports history at $6.7 million in career earnings. In May 2015, PBR was acquired by WME | IMG, the global leader in sports, entertainment, media and fashion. For more information on the PBR, go to PBR.com, or follow on Facebook at Facebook.com/PBR, Twitter at Twitter.com/PBR, and YouTube at YouTube.com/PBR.