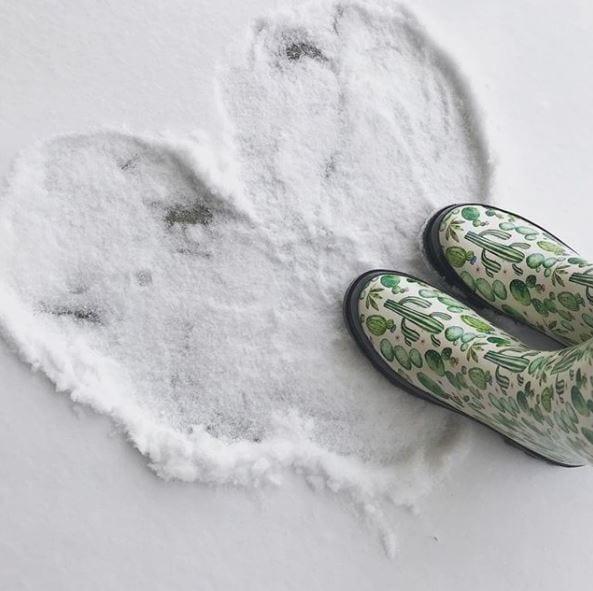 Has this year's nasty winter weather wreaked havoc on your favorite cowboy boots? Between the dry air, wet conditions, and rough salt stains, winter can really put a hurt on precious leathers. So here are some tips on which boot care products will keep your favorite cowboy or cowgirl boots looking good as new all season long!
MINK OIL
Mink oil is a great boot care product any day of the year. Simply apply to a clean cloth, and gently polish your western boots to remove excess dirt or salt stains. Applying mink oil regularly will prevent leathers from drying out, so you'll always have a soft and pliable surface. This mink oil is recommended for smooth leathers and work boots.
DISTRESSED LEATHER CONDITIONER
Scuff marks are a sure sign of a well-loved boot. Thankfully, this leather conditioner is great for restoring the leather back to its original shine. The boot care oil should be applied with a soft cloth, and the leather should be clean. Let the boot conditioner sit for about 10 minutes, and then gently buff it out with a soft bristle brush. And just like that--your leather should be bright and scuff-free! Conditioners are also a great way to prevent cracking and fading.
BICK 4 LEATHER CONDITIONER
For boots that are in need of some extra love and attention, a Bick 4 Leather Conditioner is specially formulated to get deep into the leather and restore moisture. With a clean towel, keep buffing your leathers with this boot care product as long as necessary. Once your cowboy boot has been properly restored, it should have a smooth, healthy glow.
WATER & STAIN PROTECTOR
A little proactive measure goes a long way. This boot care product will offer a water-repellent surface to protect leathers from water damage and common stains. Taking preventative steps will extend the life and beauty of your cowboy boots, and ultimately save you a lot of trouble in the long run!
SUEDE BOOT CARE
For the longest time, I never wore my suede ankle booties unless skies were perfectly blue. Who knew you could waterproof them? These boot care products have two steps. The suede cleaner preps the leather and removes dirt and dust without harming the material. Spray the boot cleaner lightly, wait for the product to dry, and then wipe gently. The liquid mink oil will take care of the rest. This boot care oil will soften the suede, preserve the texture, and add a water-repellent surface so you can wear your suede boots come rain or shine.